Solutions for access control
Physically secure your business with the aid of an efficient and comprehensive access control system. Use it to manage and control access of internal and external persons to your company.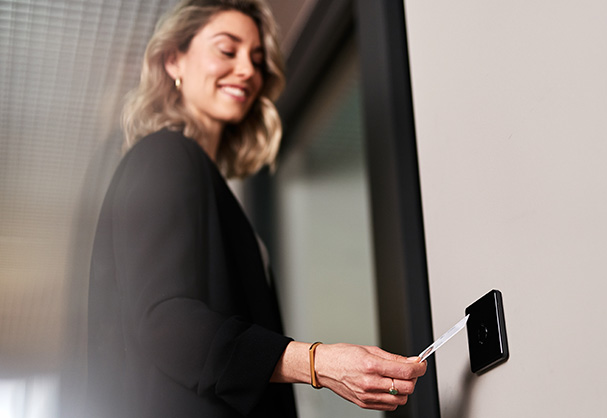 Whether an SME or a large corporation, ensuring the security of your employees and your corporate assets in complex and time-consuming. With access solutions from Interflex, you can manage access control and access authorizations in your company particularly easily and flexibly – across product generations.
Access control –
Security for your company
Who has access when, how and where? The requirements for an access system can vary daily, because different groups of people require access to different rooms, buildings or areas. That applies not only to your employees but also your guests and suppliers. Modern access control thus requires an integrated solution. After all, the requirements that companies place on security are becoming more and more complex. It involves safeguarding material and immaterial values, controlling employees as well as visitors and permitting access to authorized persons in the most efficient and convenient way possible. This also means that those in charge can see in detail who has access where and when – and who actually uses the access in the end. Apart from access authorizations that are stored in the system, users need a means with which they can identify themselves at the access point. This can be, for instance, a physical credential or a mobile credential on a smartphone – or individual biometric body characteristics that are checked at terminals.
With Interflex' IF-6040 access control system, you can centrally manage and automatically assign access authorizations for specific organizations, departments and functions as well as particular locations and times. You can also control and track access movements with the aid of defined access zones. And with anti-passback checks, you can prevent repeat entries. By doing so, you can discover and prevent, e.g., personal identification media from being passed on to other persons. If necessary, access authorizations can be managed worldwide or across locations for all connected access points – and logged completely end to end and in a traceable manner in the interest of information security.
A modern access control system also fulfills the requirements of companies in critical infrastructure sectors (CRITIS), whose protection is especially relevant. These include energy and water supply services or healthcare facilities. Their possible failure or disruption can lead to supply shortages or disturbances affecting general public safety.
Simplifying management with dynamic access authorizations
The IF-6040 access control system also manages access authorizations dynamically. This means that you do not assign authorizations directly to a person but rather indirectly. To this end, you assign the access authorizations to organizational units of the company and to person properties such as first aiders. Based on their affiliation, the persons receive their access authorizations dynamically. If a person changes their position within the organizational structure of the company, he or she receives the access authorization of the new organizational unit and loses his or her previous authorizations.
This dynamic assignment greatly simplifies the administration of access authorizations for growing and large corporations.
With the scalable IF-6040 system from Interflex, you can define the dynamic access authorizations quickly and easily. Aside from automatic management, you can also assign individual access authorizations manually at any time.
Security solutions for your requirements
At Interflex, you get solutions tailored to your requirements – suitable for modern corporate structures and organizational forms. This includes:
Single-out systems (anti-tailgating) such as revolving doors, turnstiles and airlocks
Access zone tracking
Access zone change control
Anti-passback check
Two-person access check (dual control)
Monitoring of door statuses
Intrusion detection systems
Gating of rooms and corridors
Elevator control with floor authorizations
Different applications require different access identification measures depending on the security requirements and the places of use. Interflex offers the right process for your particular application. Depending on your security requirements, you can also combine different methods that are suited for this purpose:
PIN code
Credential
Credential with PIN verification
2D and 3D fingerprint
Palm vein reader
Iris recognition
Mobile credential
Expandable and modular
For your individual access solution from Interflex, we analyze your company while taking all security and safety aspects that you specify into consideration. We then adapt the access control system precisely to your company's requirements, structure and its special features. We also take your long-term corporate goals into account, as the IF-6040 system is scalable and thus grows with you. The basic functions of your access control system can be expanded in almost any way by adding other possible applications:
COVID-19 vaccination status check during access control
Visitor management
Evacuation management
EasyWorkflow for access permissions
Security control center (access monitoring)
License plate recognition
Key deposit management
Replacement credential management and credential production
An access control system that grows with your company
For ensuring security in your company, you should think strategically and not accept any compromises. An access control system must be able to grow with your company and adapt to your requirements. This is what a modern, modular access control system from Interflex offers you. The security solutions are future-oriented, holistic and highly flexible as well as consistently compatible across product generations. For you, that means security and investment protection.
We strive to build sustainable partnerships with our customers – regardless of industry and company size. And offer you solutions for modern access control with:
Almost unlimited scalability of users and worldwide locations and access points
Cyber Security in accordance with the principles of "security by design" and "security by default"
Usability with simple management and operation of end devices – and that without any training
Consideration of laws and standards (e.g. GDPR and EN 60839-11-2:2015)
Open system architecture thanks to an API and a data exchange that enables data to be easily transferred with other systems
Complex and especially high security requirements such as for companies in critical infrastructure sectors (CRITIS)
Made in Germany
Our solutions for access control
Online wired solutions
Online wired terminals offer a high level of security for companies. They fit into existing Interflex security systems and are easy to use.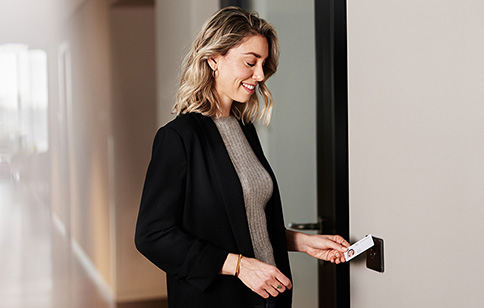 Online wireless solutions
Online wireless solutions from Interflex are easy to install. The locking components are wireless and can be easily integrated into access control systems.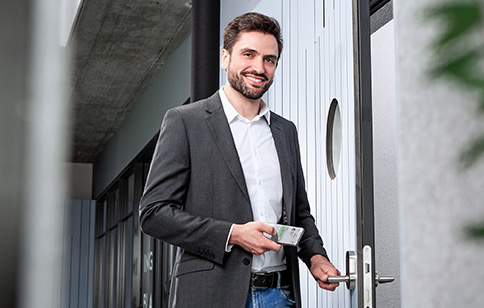 Offline solutions
Offline card solutions from Interflex work efficiently and flexibly without a network connection. They can be quickly integrated into all system and operating environments using the NetworkOnCard principle.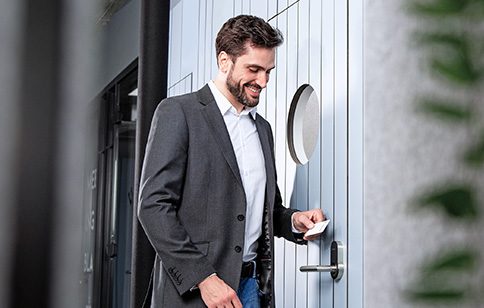 Evacuation management
A dynamic evacuation list enables an effective evacuation in an emergency – and that can save lives. The access control data and information centrally managed in the system forms a basis for that.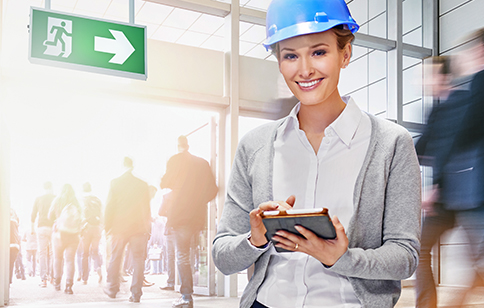 Easy access for Workflow
Access authorizations that are managed centrally and automatically company-wide simplify access control. If necessary, employees can adapt their access authorizations individually and transparently with EasyWorkflow.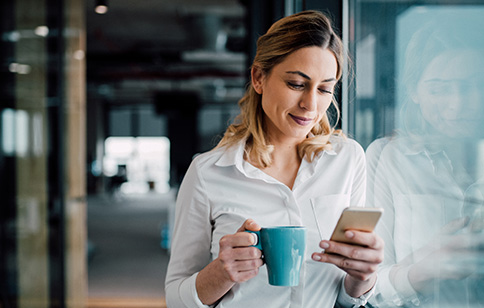 Mobile credentials (App Key)
With Interflex' App Key, your smartphone becomes your personal mobile credential for access control and time recording.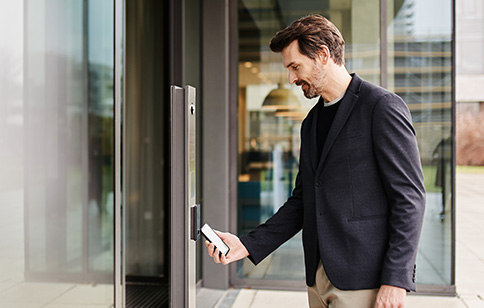 Security control center
An integrated security solution brings together all of your company's existing security systems. The security control center supports you and gives you control over it.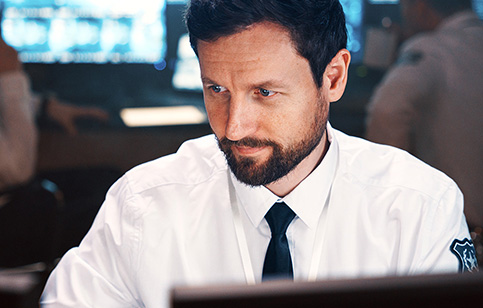 License plate recognition
The license plate recognition is the solution for access control at parking lots and loading areas and for easily recording company-owned vehicles.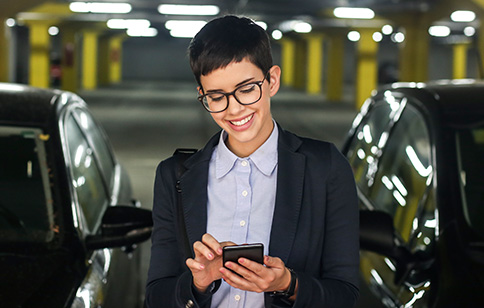 Do you have any questions? We are happy to help you!
To reach the appropriate contact person at Interflex, please select the suitable contact method. If you are already a customer, kindly use the Contact form "I am an Interflex customer" and get in touch with the desired department via email.
If you haven't had any previous interactions with Interflex but are interested in our solutions, we would be pleased to receive your inquiry through the Contact form "I am interested in becoming a customer" We will endeavor to respond to you promptly.
Do you have a question, require information, or wish to share feedback with us? Please select the relevant department for your inquiry: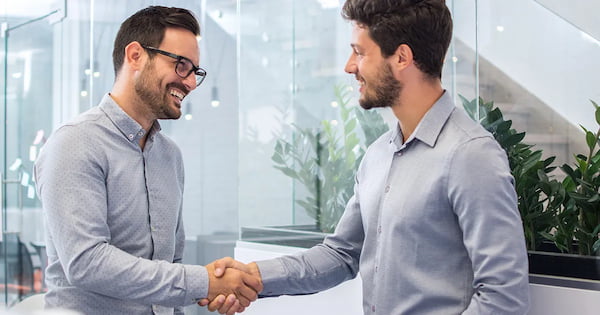 Feedbackmanagement:
Would you like to provide us with feedback? Please feel free to send us an email to: