Security control center – All security systems in one place
An integrated security solution brings together all of your company's existing security systems. Interflex' security control center supports you and gives you control over it.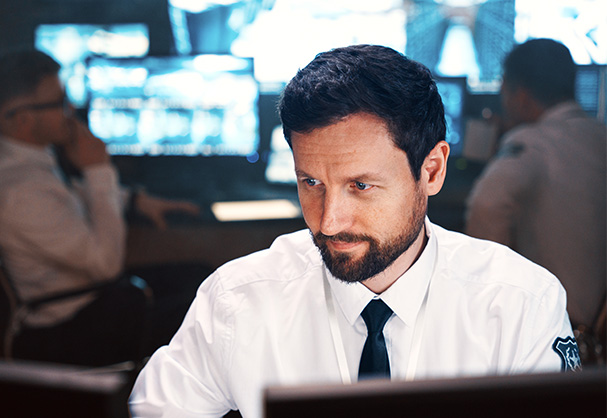 Overview and control
A reliable security solution includes all existing security systems needed for complete building security. With the security control center, you can bring all existing systems in your company together centrally, obtaining both an overview and control over them. In addition to linking all subsystems, such as video cameras, fire and intrusion detection systems and building control systems, it enables the operator, e.g., to map access terminals and define security zones within a floor plan. It also allows you to respond to possible dangers directly and in a focused manner.
Always keeping an eye on everything
Installed security equipment, such as access terminals or door contacts, are linked to the floor plan views of indoor and outdoor areas and displayed in the security control center. Thus, your security officers are always informed about the current security status. If a potentially dangerous situation is identified and reported, the affected area can be localized immediately. Visual or audible alarm messages are also triggered at the same time. Automated countermeasures, such as the activation of cameras, are implemented to support security personnel. The security control center has a clear and intuitive user interface. After all, it is only possible to ensure an optimal response when the overall system is easy to operate.
The ability to respond quickly is decisive and possible thanks to the security control center, because it allows you to monitor events from systems in real time. In advance, you can specify with the competent persons and on the basis of a corrective measures catalog how to respond to alarms. This and the triggering event as well as the measures taken are logged in accordance with your compliance guidelines.
Performance features
Alarm and status messages are displayed in lists and directly in the floor plan in real time.
Icons representing connected system components can be added to the floor plan by means of drag and drop.
Terminals can be controlled in the floor plan via buttons and function icons (e.g., to block a terminal, switch camera on or off).
All events are logged comprehensively and are thus available for subsequent investigation and analysis.
The security control center can easily be expanded with modules and interfaces.
Do you have any questions? We are happy to help you!
To reach the appropriate contact person at Interflex, please select the suitable contact method. If you are already a customer, kindly use the Contact form "I am an Interflex customer" and get in touch with the desired department via email.
If you haven't had any previous interactions with Interflex but are interested in our solutions, we would be pleased to receive your inquiry through the Contact form "I am interested in becoming a customer" We will endeavor to respond to you promptly.
Do you have a question, require information, or wish to share feedback with us? Please select the relevant department for your inquiry: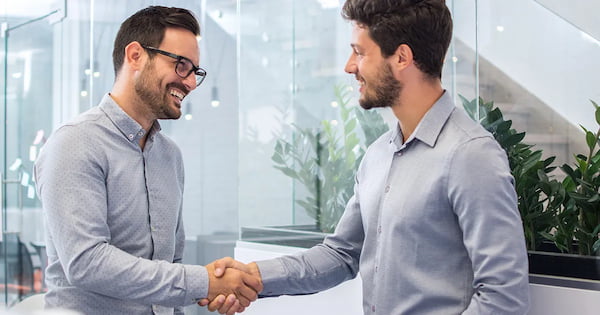 Feedbackmanagement:
Would you like to provide us with feedback? Please feel free to send us an email to: