Solutions for time recording
Profit from the fact that your employees are able to document their work times precisely and reliably. That has advantages for your company and creates satisfaction among your employees.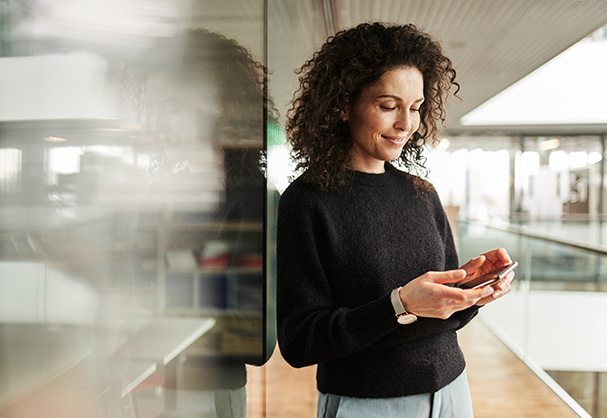 A precise time recording forms the basis for many other company-related processes. With solutions from Interflex, you can record the work times of your employees efficiently and transparently at any time.
Solutions for time recording
in your company
Time recording
There is a constant increase in flexible working practices: Part-time work, marginal employment, working from home, personal sabbaticals or mobile working is becoming more and more common. There are also legislative requirements. In May 2019, the European Court of Justice decided that employers in the EU will have to record the work time of their employees in full in the future. This means that the hours worked must be documented in full in order to ensure compliance with company rules and statutory provisions.
In the company, time recording forms the basis for many decisions and is relevant for various stakeholders: It is used by HR departments for scheduling personnel and as basis for payroll accounting, while executives and managers rely on it to plan budgets and capacities. In addition to that, a transparent time recording improves the work-life balance of employees, strengthens their own personal responsibility thanks to Employee Self-service, accelerates processes for handling vacation requests and time corrections and motivates them, thus improving employee retention in the company. Enough reasons for a new, flexible way to record work time.
Basis for time management
Time recording forms a basis for professional time management for every company. The data obtained from time recording must be merged, checked, evaluated and implemented for other applications such as payroll accounting. With its IF-6040 Time software solution, Interflex offers you an integrated solution for time recording and time management from a single source. Find out more about the integrated time management solution here .
Mobile time recording
Your employees can immediately record their work time in full outside of their usual place of work. The mobile web interface enables a precise documentation of time bookings at any time and location – even if they are working from home, in the field or on a construction site. You get the full range of functions on smartphones, tablets, etc. as well as a responsive design for easy operation on any end device. As a result, employees are also integrated in the time recording process. That includes anyone working in the field or at different locations, for whom an investment in appropriate recording devices was not worthwhile previously. By doing so, time recording is implemented uniformly across the entire company, decreasing administrative tasks in HR departments and increasing the reliability of accounting data at the same time.
Time recording via terminals
Interflex also offers time recording via terminals as another option. This is especially suited for users who do not have access to the internet, e.g. where production takes place. They can use terminals, which are installed on site, to book or record their work times. Our product portfolio offers terminals for indoor and outdoor use, rugged recording devices for shop floors, information and access terminals as well as weatherproof terminals for main entrances. Here you can find out more about time recording via terminals.
Interface for third-party systems
Many companies are faced with the challenge that their existing system for time management does not offer an option for connecting physical terminals or supporting a mobile interface for time recording. With its IF-6040 software solution, Interflex offers the ideal interface between existing time management systems and terminals and mobile applications for time recording. Since time recording is separate from time management, you are completely flexible with IF-6040 compared to your existing accounting systems. Your time recording data can be transferred to external systems such as SAP via certified interfaces without any loss.
Our solutions for time recording
SAP R3 or S/4 HANA (HR-PDC)
Ensure a seamless flow of all necessary data between Interflex and SAP systems. Interflex offers a certified HR-PDC interface in this regard.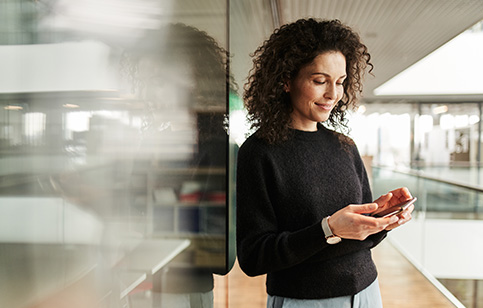 SAP SuccessFactors
(OData & CICO API)
Benefit from a cloud-enabled interface that Interflex had developed in cooperation with SAP. It ideally supplements the SAP SuccessFactors Employee Central.