Solutions for time recording for SAP
Profit from the fact that your employees are able to document their work times precisely and reliably. That has advantages for your company and creates satisfaction among your employees.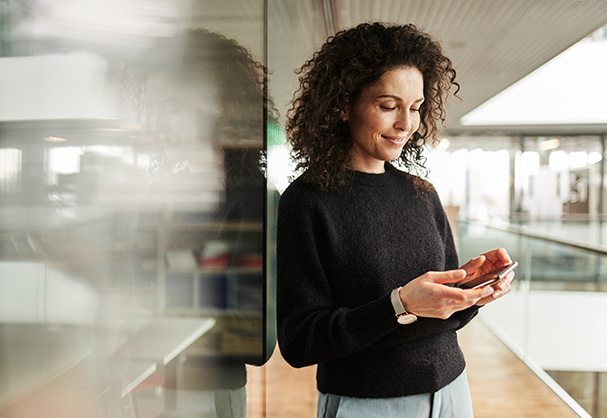 Time recording is the basis for many processes in every company. In addition, professional documentation of working time has been legally required and binding for some time. It is therefore all the more important that time recording is optimally connected to and integrated with the other systems and tools. We offer you a time recording solution for your existing SAP systems that can be seamlessly connected. Our solution for time recording convinces with a high usability, flexibility and reliability. This allows your employees to record their working time efficiently, device-independently and from anywhere.
Solutions for time recording
in your company
Time recording is the foundation for successful time management with SAP
Professional time recording is the foundation for successful time management. Without the accurate recording of times, the benefits of time management systems cannot be exploited. Whether working time, break time or a tour of duty – such data forms the foundation for further derivations and sometimes long-term decisions. As with other innovative systems, the quantity and quality of the data determines its further use. With time recording for SAP, your employees can easily and quickly record all relevant key figures. This promotes employee satisfaction and automatically optimizes your time management.
Legal requirements of time recording
The ruling of the European Court of Justice (ECJ) in May 2019 has once again underlined the relevance of a functioning time recording system. Thus, companies and employers in the EU are obliged to fully record the working hours of employees. The Federal Labor Court (BAG) then confirmed the previous decision again in 2022. The recording of working hours is therefore legally mandatory, at least for companies in the EU and especially in Germany. This makes it all the more important to choose a legally compliant and reliable solution for time recording. Interflex's time recording solutions enable uncomplicated time recording and seamless integration with your existing SAP time management systems. However, the goal of professional time recording should not only be to comply with legal requirements. There are also many other advantages – both for you as an employer and for employees. The so-called model of trust-based working time is no longer sufficient according to current case law. However, mandatory documentation of working time does not mean an end to mutual trust. Alternatively, trust can even increase through an efficient and digital solution for time recording.
Advantages of innovative time recording
Innovative and efficient time recording offers many advantages. For companies and employees. The old image of a strictly controlled workforce is long outdated and no longer corresponds to reality. Instead, reliable time recording ensures transparency (also in accounting) and trust within the company. This makes it all the more important to implement user-friendly and easy-to-use time recording solutions quickly and sustainably. Your employees can enjoy the new freedom in recording working time. Whether on the road, in the home office or in the office – times can be reliably documented anywhere and regardless of location. This innovative form of time recording also ensures that the quality of the data collected is improved. At the same time, downstream processes, for example for your HR department, can remain unchanged. In addition, the risk of any loss of working time due to missing entries or even deliberate working time fraud is effectively reduced. Last but not least, legal requirements are met and adhered to with standardized time recording. Internal processes can also be made simpler, more reliable and more economical.
Your advantages at a glance:
Methods of time recording
There are various methods of time recording. These differ primarily in whether employees record working time on site or off site. All solutions for time recording for SAP can be integrated with SAP R3 or S/4 HANA as well as with SAP SuccessFactors. With Interflex solutions, you enjoy a flexible, reliable and efficient way of time recording in any case.
The best methods for time recording with Interflex solutions:
Mobile time recording: A web-based application enables employees to record their working hours independently of location and device.
Time recording via Terminals: With the help of terminals, employees can record their working hours on site at special terminals. For example, terminals are ideal for employees who cannot or are not allowed to access a laptop, tablet or smartphone.
Mobile time recording
Thanks to mobile time recording, employees can enter their working hours regardless of location. The working times are recorded directly and without gaps. With the mobile web interface, working time can be recorded anytime and anywhere. No matter whether in the home office, in the field or on the construction site. The responsive design makes it quick and easy to record working and break times – regardless of the device, whether notebook, tablet or smartphone. So they don't need any special and cost-intensive devices to record. This saves budget and resources, and the devices already in use are usually at hand. With an innovative time recording system, the administrative effort can be reduced and the security in accounting can be increased. Overall, you can reap the benefits of unified time recording. Find out more about mobile time recording.
Time recording via terminals
Interflex also offers time recording via terminals. Here, working, break and absence times can be recorded directly at the terminal. This is particularly suitable for users who do not have access to the Internet. Often, employees cannot or are not allowed to use private mobile devices. This can occur, for example, in the direct area of manufacturing. They can use terminals installed on site to book their working hours. The terminals for time recording convince with their simple operation, interactive interface and timeless design. The Interflex product portfolio offers a wide variety of products for every scenario. Thanks to the robust components and high-quality workmanship, the terminals can be mounted and used in a wide variety of locations. From terminals for indoor and outdoor use to recording devices for the store floor, information and entry terminals as well as weatherproof port terminals. Even in harsher environments, the industrial version can be used to record working times without any problems. Find out more about time recording via terminal here.
Interface for third-party systems
Often, a system for time management has already been implemented. In particular, the two systems SAP R3 as well as S/4 HANA or the cloud-based solution SAP SuccessFactors are often used. However, the existing system leaves open wishes for a better possibility of mobile time recording. If necessary, it even does not offer the possibility of recording working time with physical terminals. In this case, it is even more important that the new time recording system can be integrated and connected with the existing systems. Many companies are faced with the challenge of expanding the existing system. With its solutions for time recording for SAP, Interflex offers the ideal interface for third-party systems. In this way, the existing system can be linked to new terminals or a mobile application for time recording. Your time and attendance data can be transferred loss-free via certified interfaces to external systems such as SAP. This allows time recording to be optimized effectively and in the long term, while downstream time management processes can be retained.
Time tracking for SAP R3 and S/4 HANA
Using the certified HR PDC interface from Interflex, you can seamlessly integrate your new time recording system into your existing SAP system. Both systems synchronize in real time so that your employees can always see and check the current time booking.
Time tracking for SAP SuccessFactors
Together with SAP, Interflex has developed a cloud-based interface for time recording for SAP SuccessFactors. This allows companies that already use SAP's cloud-based time management to leverage its capabilities for modern and intelligent time recording. Thanks to the latest security technologies, your data is always protected in the best possible way.
Frequently asked questions and answers about time recording for SAP
How do time recording systems work?
The functions of time recording systems can sometimes vary greatly. Basically, employees can record their working and break times via such a system. With Interflex solutions for time recording, employees can choose between different methods for recording working time. On the one hand, mobile as well as device- and location-independent time recording can be used. On the other hand, time can be recorded via terminals on site. The processing of the recorded times is then part of the so-called time management. SAP offers, for example, the time management systems SAP R3 or S/4 HANA or the cloud solution SAP SuccessFactors for this purpose. Interflex time recording for SAP can be easily integrated into your existing systems.
What does working time recording mean?
Working time recording basically only includes the recording of employees' working and break times. Often, the two areas of time recording and time management are used synonymously. At Interflex, we distinguish between time recording for SAP and time management. Time recording for SAP enables mobile time recording and time recording using terminals. These time recording methods can be seamlessly integrated into your existing SAP systems.
Is time recording required by law?
Time recording has been a legal requirement in Germany for several years. Following the ruling of the European Court of Justice (ECJ) in May 2019, the Federal Labor Court (Bundesarbeitsgericht – BAG) reconfirmed the decision in September 2022. Thus, employers are obliged to introduce a suitable system for recording working hours. In doing so, the data protection requirements must always be met. With time recording for SAP, you can provide your employees with a modern and legally compliant solution for time recording.
Why should time recording be implemented?
Digital time recording offers many advantages. In addition to reliable recording, employees can use Interflex solutions to record working hours independent of location, time and device. Such intelligent time recording promotes trust and transparency throughout the company. Thanks to seamless integration into your existing systems such as SAP, the effort required can be reduced many times over.
Our solutions for time recording
SAP R3 or S/4 HANA (HR-PDC)
Ensure a seamless flow of all necessary data between Interflex and SAP systems. Interflex offers a certified HR-PDC interface in this regard.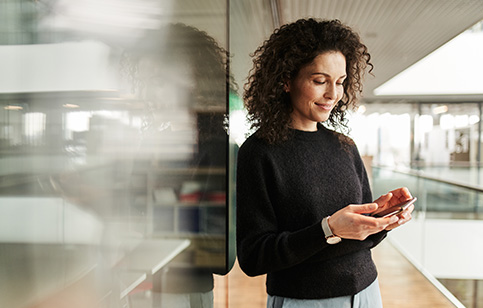 SAP SuccessFactors
(OData & CICO API)
Benefit from a cloud-enabled interface that Interflex had developed in cooperation with SAP. It ideally supplements the SAP SuccessFactors Employee Central.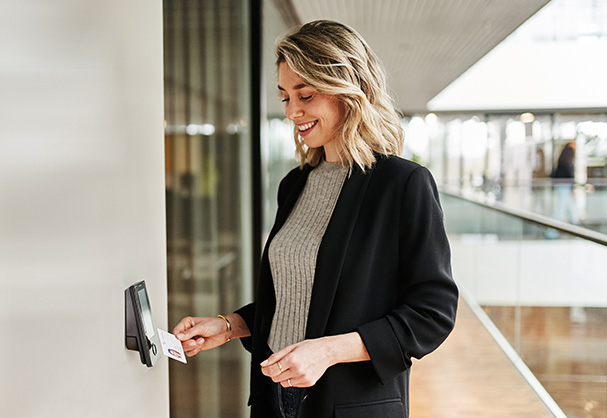 Mobile time recording
With mobile and digital time recording systems from Interflex, your employees can record their work times flexibly and from anywhere with the aid of their smartphones and tablets.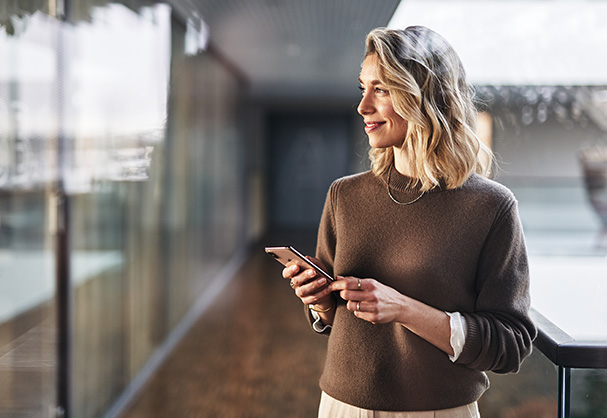 Time recording via terminals
With the terminals from Interflex, you can reliably control time recording in your company and thus create the basis for a professional time management.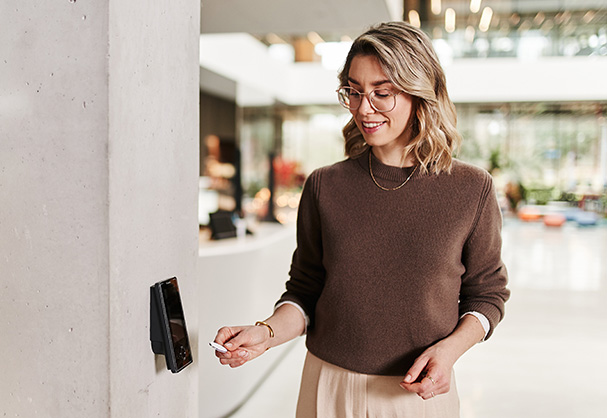 Do you have any questions? We are happy to help you!
To reach the appropriate contact person at Interflex, please select the suitable contact method. If you are already a customer, kindly use the Contact form "I am an Interflex customer" and get in touch with the desired department via email.
If you haven't had any previous interactions with Interflex but are interested in our solutions, we would be pleased to receive your inquiry through the Contact form "I am interested in becoming a customer" We will endeavor to respond to you promptly.
Do you have a question, require information, or wish to share feedback with us? Please select the relevant department for your inquiry: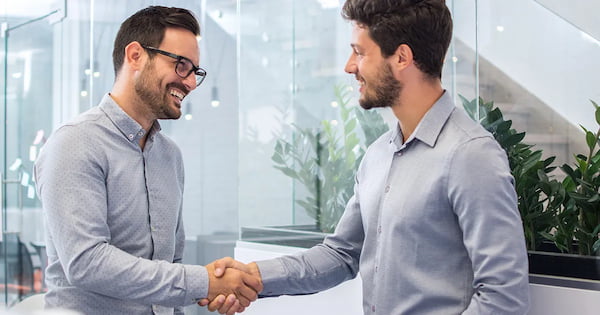 Feedbackmanagement:
Would you like to provide us with feedback? Please feel free to send us an email to: