Interflex – Solution
for access and time
We develope, produce and distribute combined hardware and software systems for Security Solutions and Workforce Management since 1974. Our many years of experience guarantee you consistently high quality standards.
This is Interflex
When do you actually go to work? When you have to or when you want to? This question has been on our minds at Interflex for almost 50 years. It's what drives us to develop solutions and products that allow you to freely and flexibly manage your most important resource – your time.
The focus on people
Wilhelm Haller was also concerned with how to use time wisely when he founded Interflex in Durchhausen in the district of Tuttlingen in 1974 and launched his first time recording system on the market. For the Swabian social entrepreneur and pioneer of flextime, the focus of his work was always on people and the compatibility of work and private life. A concept that is on everyone's lips today as work-life balance. That is our DNA.
Everything from a single source
Time and attendance has not been the end of the story; over the decades, we have successively expanded our portfolio. It includes holistic solutions for workforce management with time and attendance, time management and workforce scheduling as well as innovative security solutions for access control and access control with visitor management. Interflex is a leading international provider with several thousand system installations, which are used to manage around 4.7 million employees every day. All solutions and products are "Made in Germany" and can be modularly adapted according to your individual requirements – regardless of company size and industry. Interflex is represented throughout Germany at twelve locations and operates subsidiaries in Austria, Belgium, the Netherlands and Switzerland.
Work easier
At Interflex, we want to empower you and your employees with our high-quality solutions and products to master your challenges in working life easily and flexibly. So that you can freely dispose of your time and continue to go to work when you want to – and not when you have to.
Milestones:
1974: Wilhelm Haller founds Interflex Gleitzeit GmbH and launches an electromechanical time switch for time recording.
1977: First electronic access control system from Interflex.
1986: Merger of Interflex and Interlock
1980s: Stuttgart entrepreneur Peter Reisser takes over Interflex. RFID and infrared reading technologies enrich the product portfolio.
1990s: Interflex develops into a successful medium-sized company with its own production and Europe-wide distribution.
2000s: Interflex becomes part of Ingersoll Rand.
2000s: Interflex expands its portfolio to include workforce management with SP-EXPERT.
2013: Interflex becomes part of Allegion.
2019: Bernhard Sommer becomes managing director.
2021: Opendor product line (locker, lock cylinder, lever handle, door fitting and gateway) sets new technological standards with "over-the-air" technology.
2021: Expansion of the portfolio in the area of workforce management: WorkforceIT B.V. (Netherlands), a long-standing sales and service partner for the Benelux countries, becomes part of Interflex.
Company data:
Headquarters: Stuttgart, Germany
Represented at twelve locations in Germany, plus subsidiaries in Austria, Belgium, the Netherlands and Switzerland
Management: Bernhard Sommer, Bart Michiels
Employees: 550 (2021)
Sales: 81.8 million euros (2021)
About Us
Press & News
Find all information about events, products, customer references as well as other press releases from our company in our press portal.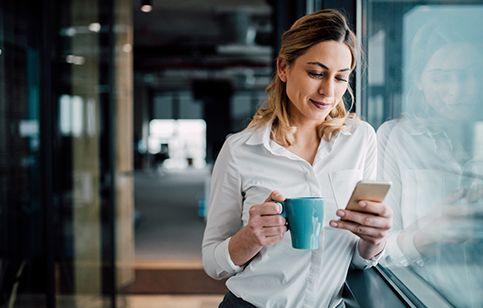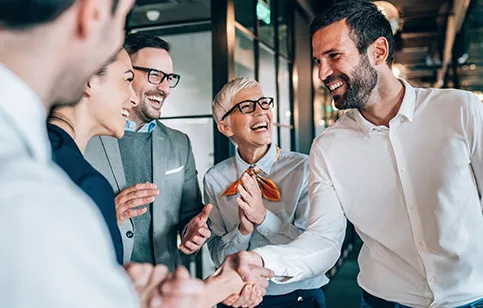 References
Whether in the company, in the bank or in the casino – products from Interflex are used in different areas and industries. In our references, you can learn more about the wide range of applications, satisfied customers and successful projects.
Locations
Proximity to our customers is crucial for us. That is why we are present at 17 locations all throughout Europe. This means that you receive individual service and support at any time and at any location.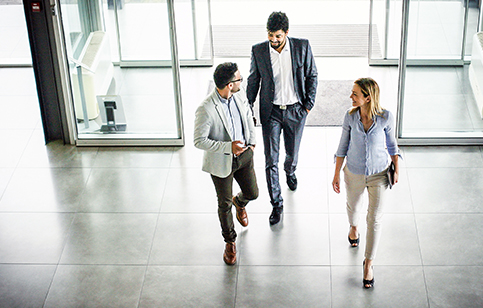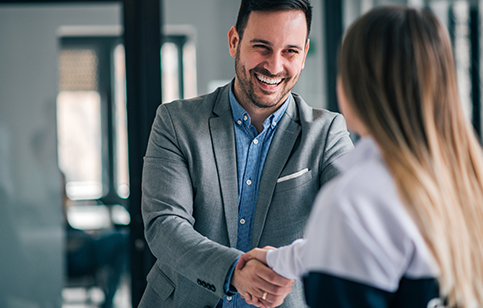 Partner
With strong product, solution and technology partners, we are continuously working to optimize and expand our solutions. Our goal is to offer you innovative and customized solutions today as well as in the future.
Allegion
Whether you need security at home, at work or on the road, Allegion can develop the right solution to meet your needs for a modern security system..