Terminals for time recording
By using terminals from Interflex, you can effectively manage time & attendance recording in your company.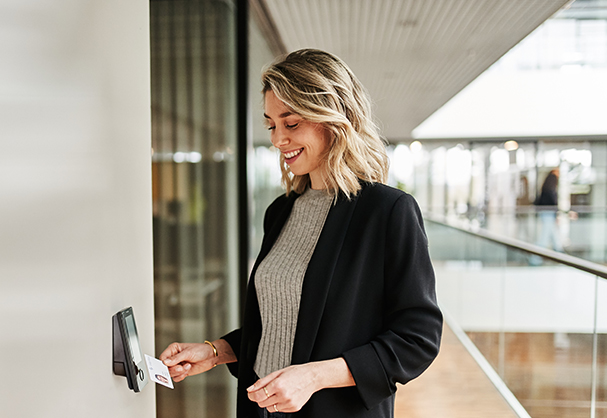 Recording of work times
Time data form the basis for many subsequent processes, e.g., time management, personnel scheduling or controlling. Optimize these processes with our terminals for time recording, which are easy to integrate and customize. Your employees can use RFID media such as credentials and key fobs or their smartphone to identify themselves and to record the time that they work.
Interflex offers terminals for companies of every size for time recording and access control, which are operated with the IF-6040 system. The terminals that have a controller are equipped with asymmetric PKI encryption (Public Key Infrastructure), ensuring that they can be safely used over the internet. The intuitive user interface and easy handling of devices increases acceptance among your employees. The terminals for time recording are available in a modern and timeless design for representative areas such as reception areas, but also in an industrial version for somewhat harsher environments such as in production and for outdoor use. The terminals from Interflex use MIFARE and LEGIC as standard reading technology.
Benefits
Suitable for time recording and optionally for cost center recording, access control or barcode recording
Modern and timeless designs
Indoor and outdoor solutions, including industrial versions for harsher environments
Robust and durable components
Color touchscreen displays
Interactive terminal interfaces
Contactless reading technologies
Easy to use
High-quality workmanship
Made in Germany
Do you have any questions? We are happy to help you!
To reach the appropriate contact person at Interflex, please select the suitable contact method. If you are already a customer, kindly use the Contact form "I am an Interflex customer" and get in touch with the desired department via email.
If you haven't had any previous interactions with Interflex but are interested in our solutions, we would be pleased to receive your inquiry through the Contact form "I am interested in becoming a customer" We will endeavor to respond to you promptly.
Do you have a question, require information, or wish to share feedback with us? Please select the relevant department for your inquiry: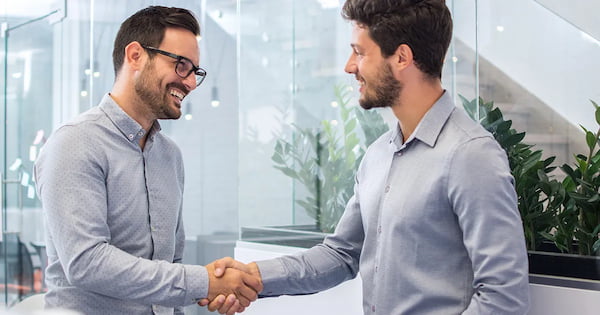 Feedbackmanagement:
Would you like to provide us with feedback? Please feel free to send us an email to: