IF-815 terminal for time & attendance recording
Terminals
The IF-815 terminal for time recording can be used easily and intuitively to record time and attendance data of employees with RFID credentials. The IF-815 terminal is connected to a controller or a time recording terminal with an integrated controller and operated with the IF-6040 host system. With IF-815, it is possible to record personal time data, such as "IN" and "OUT", absence reasons and cost centers and display work time accounts. Employees can use RFID media such as credentials and key fobs to identify themselves and record their times. Optionally, control and monitoring of locks, doors and cabinets with alarm notification and warning buzzers is also possible. The ergonomic design of the control elements and the information elements supports intuitive user guidance. In order to meet higher security requirements, personal identification numbers (PINs) can be entered via the keypad at IF-815 terminals. In addition, individual alarm or error messages can also be generated. Moreover, further devices can be connected to the terminal via an additional RS232 interface. IF-815 can be operated in power-saving mode. Since the IF-815 terminal was constructed using impact-resistant materials, it can be installed both indoors and outdoors.
Features

Benefits
• Time recording such as "IN" or "OUT" or absence reasons
• Cost center recording (optional)
• Barcode scanning (optional)
• Access control (optional)
• Monitoring of sensors (barriers, cabinets, doors)
• Displays time accounts via the IF-6040 host system
• Writes offline data (NetworkOnCard) to the credential
• Can be centrally controlled via the IF-6040 system, including updates
• 4×20-digit LCD display with numeric membrane keypad
• AT3 also suited for outdoor use and harsh environments
• Reliable reading function thanks to integrated RFID reader (LEGIC®, MIFARE®)
• Easy and quick commissioning
• Integration in Interflex Managed Services cloud solution
Do you have any questions? We are happy to help you!
To reach the appropriate contact person at Interflex, please select the suitable contact method. If you are already a customer, kindly use the Contact form "I am an Interflex customer" and get in touch with the desired department via email.
If you haven't had any previous interactions with Interflex but are interested in our solutions, we would be pleased to receive your inquiry through the Contact form "I am interested in becoming a customer" We will endeavor to respond to you promptly.
Do you have a question, require information, or wish to share feedback with us? Please select the relevant department for your inquiry: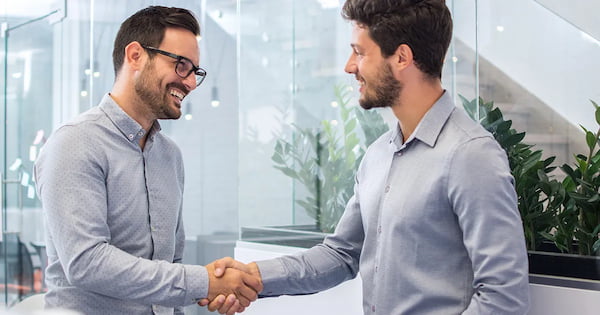 Feedbackmanagement:
Would you like to provide us with feedback? Please feel free to send us an email to: