Access with smartphone – Interflex App Key
With Interflex' App Key, your smartphone becomes your personal mobile credential for access control and time recording.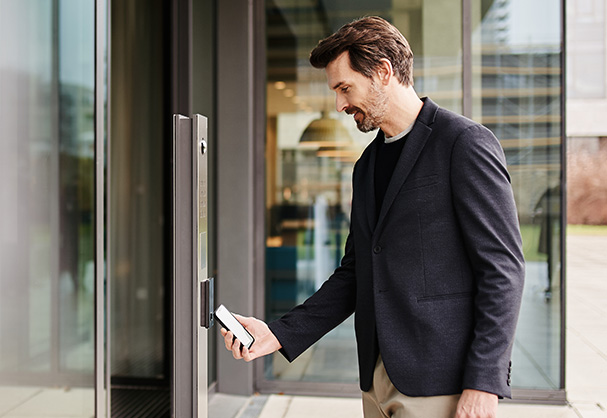 Smartphone as
identification medium
Instead of conventional physical identification media, employees and visitors can use their smartphones and App Key to make bookings at terminals for access control and time recording. That simplifies the management and assignment of identification media to employees. After all, conventional, analog keys or traditional identification media such as credentials, ID cards and tokens must be issued and are thus frequently lost. That becomes expensive and time-consuming when keys need to be replaced and locks have to be changed out. If you have a smartphone as an identification medium, you will receive the key digitally – decentralized and no longer physical. That saves time and money, and smartphones are less likely to be lost. Such digital keys are especially suitable for branch offices that do not have their own administrative area. In addition, mobile credentials are considered modern and innovative.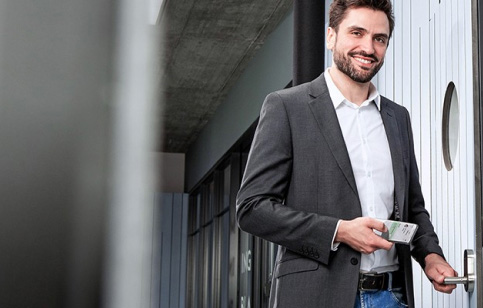 Using App to open doors
You can make bookings by presenting your smartphone to a terminal for access control and time recording. The reading distance for making a booking with a smartphone can be set for each terminal in the IF-6040 system. Optionally, you can also open doors automatically as long as the "automatic door opening" function has been activated for far range. The app uses Bluetooth® Low Energy technologies of iOS and Android devices as well as Near Field Communication (NFC) for Android devices to facilitate communication between the terminal and mobile credentials.
Registration of new users
Employees and visitors can download and install the app free of charge from the Apple and Google app stores. To do this, you need the registration information generated by the IF-6040 system. Users can then register via link or QR code or by manually entering it on their smartphone.
Mobile and secure
After registering on a smartphone, the encrypted mobile credential is securely transferred to it and can be renewed cyclically as needed. All communication between host system and smartphone and between smartphone and terminal are encrypted end-to-end. The credential is protected, since it is only valid together with the registered smartphone that belongs to it. Data remains on your local IF-6040 system. No third-party cloud service is required, which ensures privacy protection at all times.
Do you have any questions? We are happy to help you!
To reach the appropriate contact person at Interflex, please select the suitable contact method. If you are already a customer, kindly use the Contact form "I am an Interflex customer" and get in touch with the desired department via email.
If you haven't had any previous interactions with Interflex but are interested in our solutions, we would be pleased to receive your inquiry through the Contact form "I am interested in becoming a customer" We will endeavor to respond to you promptly.
Do you have a question, require information, or wish to share feedback with us? Please select the relevant department for your inquiry: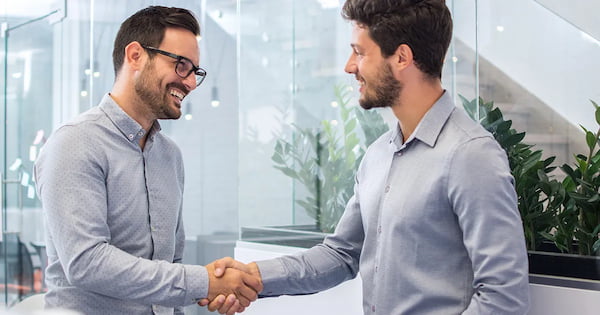 Feedbackmanagement:
Would you like to provide us with feedback? Please feel free to send us an email to: