Offline card locking components
With Opendor card and the NetworkOnCard (NoC) technology, we offer a fast and reliable security solution that does not require any network connection or wiring of locking components. Our offline card locking components allow you to flexibly and efficiently manage access authorizations. They can be quickly integrated into all system and operating environments. RFID media in LEGIC or MIFARE serve as identification medium.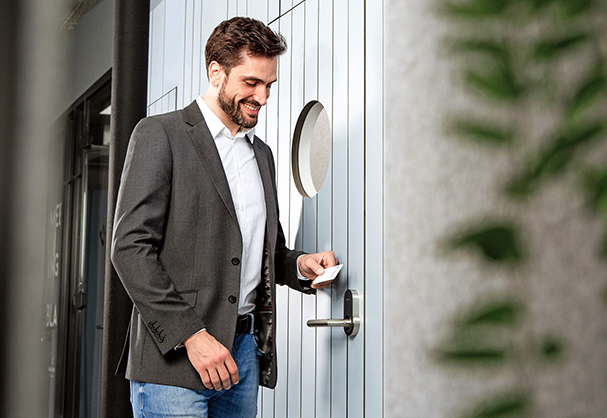 Offline card locking components
Modern access control solutions replace mechanical locking systems and allow you to avoid the high costs, which can arise from replacing an entire locking system in the event that a key is lost. Digital locking systems control exactly who has access when and where. Access rights can be managed conveniently and centrally using the IF-6040 system software.
The online terminals transfer individual access rights for the offline locking components by writing the rights to the user's credentials via NetworkOnCard. The credentials are available in credit card format or as key fob. The rights are activated with the first booking you make at an online terminal. NetworkOnCard thus integrates offline locking components into an existing security solution. They are suitable, e.g., for office, entry and exterior doors, garage doors, lockers and cabinets.
The offline system is designed in such a way that you can also grant access right on a daily basis. This allows you to block any lost credentials in just a few hours or assign them a validity period, after which the credentials will automatically expire. This provides you maximum security with minimum effort. The offline products are installed and commissioned without cabling.
Opendor product line
The Opendor product line is ideal for complying with current security standards for a wide range of applications in a cost-effective, uncomplicated and wireless manner. In addition to the IF-241 Door Fitting, it also offers the IF-261 Cabinet Lock, IF-271 Door Handle and IF-281 Cylinder. All products are available both in card and air versions. The IF-4041 gateway is also required for the air version in order to wirelessly integrate the locking system into the IF-6040 access control system. The devices of the Opendor card version can be upgraded to Opendor air at any time. The DoorManager software from Interflex supports the management of NetworkOnCard devices and enables authorizations to be loaded into the locking components and diagnostic data to be queried.
Do you have any questions? We are happy to help you!
To reach the appropriate contact person at Interflex, please select the suitable contact method. If you are already a customer, kindly use the Contact form "I am an Interflex customer" and get in touch with the desired department via email.
If you haven't had any previous interactions with Interflex but are interested in our solutions, we would be pleased to receive your inquiry through the Contact form "I am interested in becoming a customer" We will endeavor to respond to you promptly.
Do you have a question, require information, or wish to share feedback with us? Please select the relevant department for your inquiry: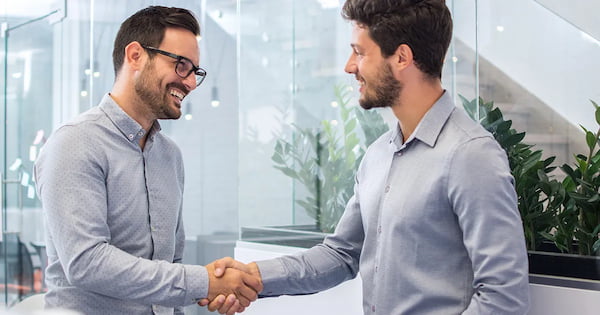 Feedbackmanagement:
Would you like to provide us with feedback? Please feel free to send us an email to: