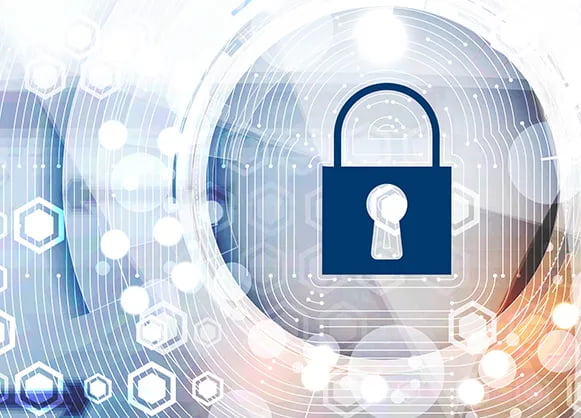 Digital transformation enables companies to add a networked access control system to their security concepts. To be able to use all of the advantages of this network, a system like this must be consistently customised to the needs of the company. The German company Interflex Datensysteme GmbH offers integral services, from consulting and configuration of customised security systems through to the integration of useful additional features, such as personalised visitor management.
Companies can define different access rights for staff, external service providers and visitors and implement them securely using both software and hardware via an access control system from Interflex. Automatic assignment of access rights is also possible. This allows companies to manage several dozen, hundred or even thousand access rights. Online systems allow centralised control and monitoring – even for security-relevant areas in banks, research and development, with energy providers or in areas of public life.
Mobile and real-time control
With the individually adjustable access control systems from Interflex, even large organisational units, such as airports, universities and hospitals can implement security concepts customised to their requirements down to the last detail. For example, terminals and access control software can be used to control access doors and entrances to large building complexes across several continents – mobile and in real time. Biometric access control is already standard in many companies with high security requirements. This is how different sized companies and organisations, from multi-national company groups to medium-sized enterprises, control access and time recording using a biometric solution. Depending on the company's needs, further elements, such as systematic visitor management, video surveillance stations, control of parking and lift systems and much more, can be integrated into this kind of system.
More security through networking
Once a company has organised access rights, these can be easily integrated into day-to-day operations, for example, using multifunctional cards or smartphones. Updates are possible in real time so that an expired visitor card no longer grants access after the defined time has ended. In addition, the access control system gives access to an in-built security manager that can be individually linked to the desired danger, intrusion and fire detection systems. Those responsible can define specific warning scenarios, if required, using this security manager – for example, the automatic opening of panic doors in the event of fire or the automatic locking of security zones in the event of a break-in attempt. Everything is designed individually for every user and can be adapted to new corporate structures at any time. When selecting a suitable system, companies benefit from the extensive experience of Interflex consultants; the company has been developing leading-edge access control systems, which are used in companies and organisations of all sizes, for decades.