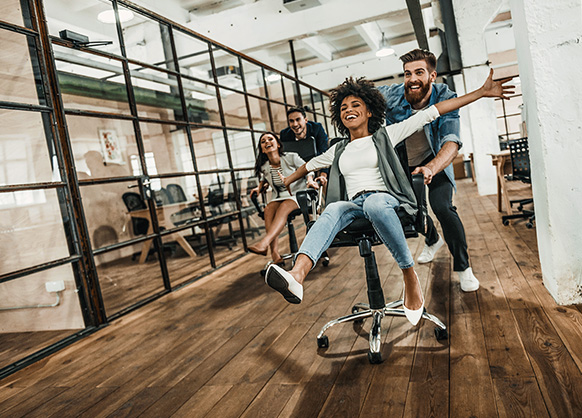 Interflex Datensysteme GmbH, a leading provider of software solutions for access control and time and attendance, is expanding its full-service offering with a forward-looking business model. With Interflex Managed Services, the specialist will in future offer its customers hosting of time and attendance systems, comparable to a cloud solution.
In addition, and so far unique in this combination, Interflex will also take over the administration of the system upon customer request. With all managed services, 24/7 system availability is guaranteed. This is ensured, among other things, by certified data centers and a comprehensive security concept. All employee data is secured on the basis of a multi-zone concept in accordance with the rules of the European Data Protection Regulation (DSGVO).
Time data provides the basis for payroll or management decisions. In addition, transparent data management makes it easier to comply with laws and agreements. Even though the reasons for introducing a system for recording working time are often organization-related, a user-friendly system has a positive effect on employee motivation. Companies and public authorities can show their employees appreciation, transparency and professionalism through a technologically high-quality and user-friendly recording of working hours. Personnel recruitment also benefits from the positive consequences of time recording. In times of a shortage of skilled workers, employers score points with applicants by offering flextime and a better work-life balance. For the employees themselves, it is helpful to have an overview of their current accounts at all times. This makes personal and family planning easier.
Application yes, administration no
In addition to these positive effects of a time and attendance system with functions such as employee self-service, dashboard, workflows and various reporting options, managed services provide companies with additional time and personnel relief. Employees, supervisors and the HR department use the functions of the time recording system as usual. For example, to submit or approve vacation requests. The technical support of the system software as well as the infrastructure, which goes beyond the functional application, is carried out completely by Interflex.
Companies focus on core tasks
Customers of Managed Services use their employee resources specifically for central functional tasks and their primary goals. Marginal tasks, such as often time recording, which only serve as a means to an end, are taken over by Interflex as a service provider. The advantage: the company's own employees can consistently focus on primary goals and thus increase the efficiency of their work. Time-consuming additional tasks such as maintaining server capacity, system availability and acquiring know-how for support are now a thing of the past. Continuous training and further education measures can be reduced to a minimum. The system is continuously supported by specialists. Managed services ensure the continuous availability and administration of the system. Downtime due to illness, vacation, or personnel bottlenecks no longer poses a risk.
Motivated employees – Economic processes
Further positive effects can arise, for example, if personnel resources in HR and IT departments are deployed according to interests and competencies. This allows employees who focus on primary topics to work closer to their specialization and act with corresponding motivation. Another economic benefit comes from the routine and expertise of managed services teams. The effect: less personnel expenditure at the customer companies or customer organizations.
Reliability around the clock
The system availability of Managed Services is comprehensively secured on several levels. Located in data centers with Tier III classifications and ISO / IEC 27.001, ISO 9001 certifications, the offering is based on a highly professional platform. This maintains optimal IT resources through system-supported load balancing and monitoring. All systems are always set to the latest software versions. Thanks to short distances between the operating staff and the development department at Interflex, customers of Managed Services benefit from optimally coordinated know-how from a single source. Should disruptions nevertheless occur, a de-escalation management system intervenes immediately and eliminates them in predefined selection processes.
Security in accordance with DSGVO
For the security of employee data in the cloud and its protection against improper use, the rules of the European Data Protection Regulation DSGVO are implemented (both in the system and in all processes). All relevant data is backed up in exclusively reserved databases. There are exclusively encrypted data connections between client and host. A multi-zone security concept comprehensively secures the local environment within the data centers as well as the server architecture. Interflex uses only authenticated specialists to support the systems. This makes it easier for the customer to process all data in accordance with the relevant data protection regulations.