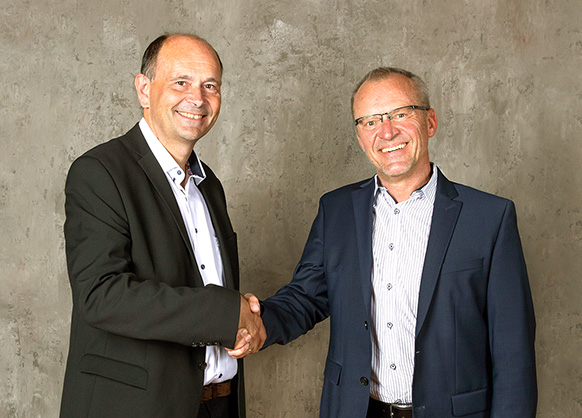 Interflex and its customers welcome the team from privately held WorkforceIT B.V. (the Netherlands). The expansion, which additionally includes certain assets of Astrum Benelux B.V. (Belgium), was made possible through an acquisition by Interflex's parent company Allegion, a global security products and solutions provider.
It will strengthen and enhance the workforce management portfolio and customer focus of Interflex, which is specialized in state-of-the-art access control, visitor management, time management, and personnel scheduling. "Workforce management is one of the main growth areas at Interflex. With this investment, we are sustainably strengthening our core competencies, harnessing organizational synergies, and drawing on the long-standing expertise of our local partners," explains Interflex Managing Director Bernhard Sommer.
Successful Partnership
Astrum Benelux B.V. was previously the Interflex distribution partner for the SP-EXPERT workforce management software solution in Benelux. WorkforceIT B.V. is the long-standing service partner of Interflex in the Netherlands. Bruno Hermans, who previously served as Managing Director of both companies, is now supporting Interflex to help ensure seamless integration and the advancement of future software strategies. "Both Astrum Benelux and WorkforceIT have been long-standing partners of Interflex, making this a very natural evolution for these businesses," Hermans says. "Our customers in the Benelux region will ultimately benefit from enhanced synergies as we create new routes for collaboration and development in both software and electronics that will make workforce management more seamless."
The SP-EXPERT Connect cloud-based mobile app is a key example of Interflex's advanced workforce management solutions and software offering for customers. Among other things, users of SP-EXPERT Connect can access their duty rosters, plan shifts and periods of absence, share documents, and communicate with their line managers and coworkers. These benefits extend across retail, healthcare, aviation, and public sector environments, among others.
Streamlined HR Processes
The aim of workforce management is to deploy the most suitable employees in a seamless way – in the right place, at the right time, and with the right skills. Subcategories include determination of personnel requirements, personnel scheduling, employee self-service, time and attendance recording, time management, and controlling. As such, companies are able to optimize processes, cut costs, and boost productivity.
"With its SP-EXPERT platform and a new expansion of software experts on the team, Interflex provides a software solution that covers the full spectrum of these HR processes, thus simplifying the planning of personnel and resources – and is set up to continue innovating these processes well into the future," adds Sommer.