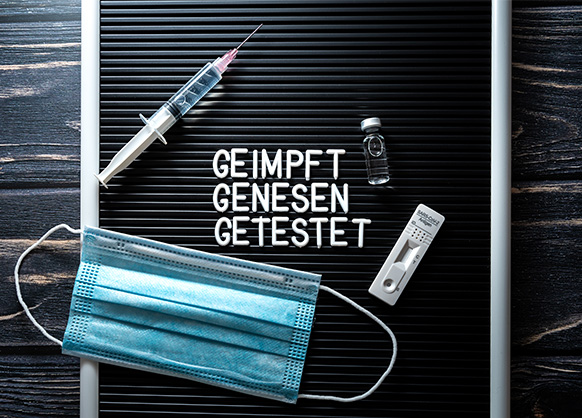 Since November 24th, German employers have had a legal obligation to check employees' 3G proof (vaccinated, recovered or tested). This is because employees are currently not allowed to enter the workplace without correspondingly documented proof. As a first step, Interflex is now offering its customers a new basic module in the IF-6040 access control system for this purpose.
The "3G Check (Step 1)" makes it easier for customers to check, document and control access – in short, to meet the current legal requirements. This is because proof of the 3G status of employees can now be recorded in the IF-6040 system and enforced by access control. If the 3G proof of an employee is valid and recorded, the access control system controls that only authorized persons are granted access to the plant premises or office building.
"With this first basic module, we are quickly adapting our solution to the current needs of our customers," says Samuel Wyss, product manager for access control at Interflex. "We have been in a very close exchange with our customers on this over the last few weeks. The result is a solution that is designed in such a way that we can quickly adapt our regulations in the IF-6040 system at any time, even if the regulation is tightened to a 2G+ obligation. In addition, we are currently working on further modules that will further optimize and also automate the testing process of 3G evidence."
The background to the offer is the 3G regulation in the workplace currently passed by the federal and state governments in Germany, which requires employers to check and document the "vaccinated, tested or recovered status" (3G for short) of their employees. The rule went into effect Nov. 24th and is currently effective through March 22nd, 2022.