Workforce management for healthcare and public services
In hospitals, in particular, there are many provisions of Arbeitszeitgesetz (Working Hours Act), collective bargaining agreements, specific in-house work agreements and the requests of employees that also have to be taken into account. The software solution from Interflex makes workforce management easier for you.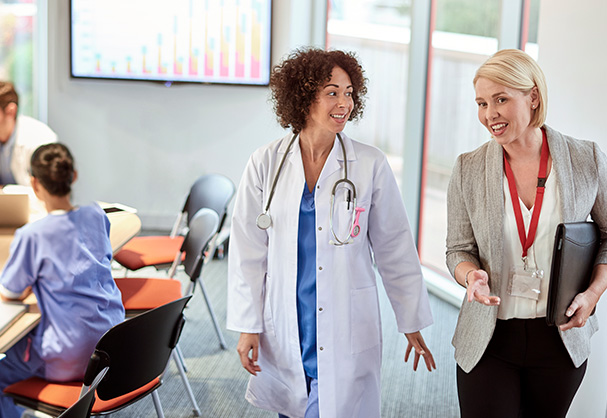 Effective personnel scheduling in everyday hospital routine
There are no breaks when it comes to medical emergencies. In order to be able to cope with the hectic everyday routine in hospitals, doctors and nurses in hospitals work in rotating shifts. The software solution from Interflex helps you with effective personnel scheduling in day-to-day hospital routine to employ the correct personnel in the appropriate positions. In addition, the software automatically ensures that wages are accounted on the basis of the collective bargaining agreements. After all, personnel scheduling in this segment can hardly be managed manually.
The software for complex personnel scheduling in the healthcare sector has been continuously developed and optimized under real-life conditions in cooperation with our customers. As a browser solution, it runs independent of operating system and can thus be easily integrated into company infrastructures. Numerous interfaces enable the integration into an existing system landscape and dock with common wage and salary systems.
Specially developed for scheduling
The physician scheduling and rotation scheduling modules supplement the base module of the software. They are tailored to the requirements of the senior physicians and have been developed in close collaboration with this professional group. Physician scheduling is ideal for multi-level scheduling. Shifts, different professional groups and many different departments make personnel scheduling in the healthcare sector extremely difficult. That is why physician scheduling brings a third dimension into play: In addition to scheduling by shifts and positions, physician scheduling enables the assignment of your employees to freely definable scheduling sections and shift groups. This allows you to schedule your personnel immediately within shift groups and display clearly structured schedules. To this end, physician scheduling provides you with suggestions for your scheduling based on the employee data stored in the software and automatically points out any incorrect staffing choices or possible rule violations. This saves a significant amount of time in personnel scheduling.
Rotation scheduling was developed for scheduling requirements during specialist medical training and integrated into the software. With the large number of specialist departments that a medical specialist has to work in during his or her training, it is often difficult to keep track of everything – this is where rotation scheduling supports you. With rotation scheduling, you can now assign your employees to the relevant organizational units on a weekly basis. This clearly and transparently shows when your employees are assigned to which specialist department. Once you have completed your scheduling, it is automatically checked on the basis of various criteria such as minimum duration or maximum number of employees per department. This ensures that you have a better overview and more security with the prescribed rotation sequence.
A corresponding evaluation can be very easily generated as verification of the regulation on lower limit of nursing staff that went into force in 2019 and was expanded in February of 2021. Employees can also use Employee Self-service to request, e.g., a shift swap or schedule vacations in advance. With the software solution from Interflex, HR departments in the healthcare sector save time and are able to work more efficiently. Specifications and guidelines are thus easier to comply with, while ensuring that you are able to avoid any burdens caused by shift work in terms of health and social stress on employees as much as possible.
Do you have any questions? We are happy to help you!
To reach the appropriate contact person at Interflex, please select the suitable contact method. If you are already a customer, kindly use the Contact form "I am an Interflex customer" and get in touch with the desired department via email.
If you haven't had any previous interactions with Interflex but are interested in our solutions, we would be pleased to receive your inquiry through the Contact form "I am interested in becoming a customer" We will endeavor to respond to you promptly.
Do you have a question, require information, or wish to share feedback with us? Please select the relevant department for your inquiry: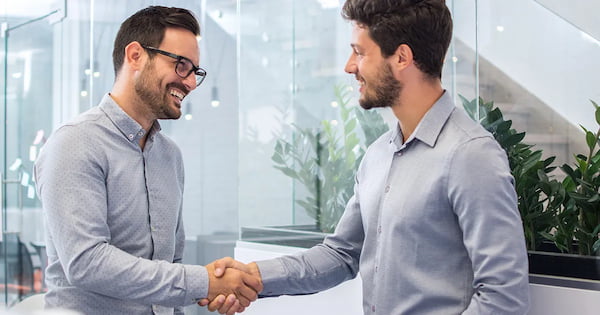 Feedbackmanagement:
Would you like to provide us with feedback? Please feel free to send us an email to: