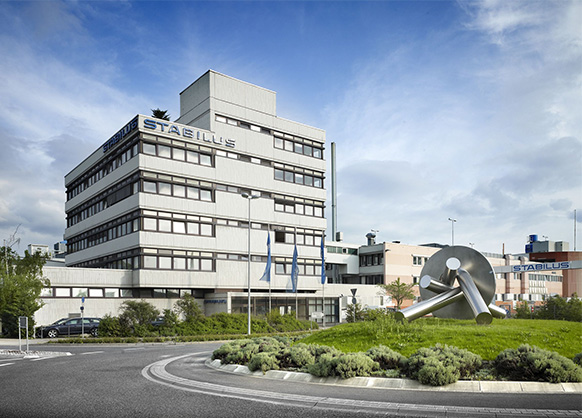 Stabilus S.A. is one of the world's leading suppliers of gas springs, dampers and electromechanical drives. For its around 6,000 employees, the company invested in a comprehensive access control and time recording system of Interflex Datensysteme GmbH. Stabilus has its parent factory in Koblenz and upholds a global production network in nine countries. The Interflex specialists customized the IF-6020 system to match not only the current needs of the company but also cope with the growth of the company structures.
With the introduction of the IF-6020 system of Interflex, the employees only need a single multi-functional company credential to enter their workplaces and record their work times. For each employee, Stabilus saves the applicable access rights to a chip on their respective employee credentials.
The electronic fittings on the doors are reliably connected with the central system by means of NetworkOnCard technology. An important innovation in time recording makes it possible to transmit bookings directly into the SAP system of Stabilus, using a certified interface. The complete solution was adapted directly by the Interflex teams, after a thorough requirements analysis.
"Thanks to the scalability of our solutions, the new access control and time recording system is a future-proof investment from which Stabilus will continue to profit for many years to come. It is natural that an international corporate group occasionally has to expand their systems. Our specialists can usually take care of that quickly and cost-efficiently".

says Dr. Jörg Wissdorf, General Manager of Interflex.
Additionally the new access and time management system supplied to Stabilus complies with comprehensive security requirements and is very user-friendly.