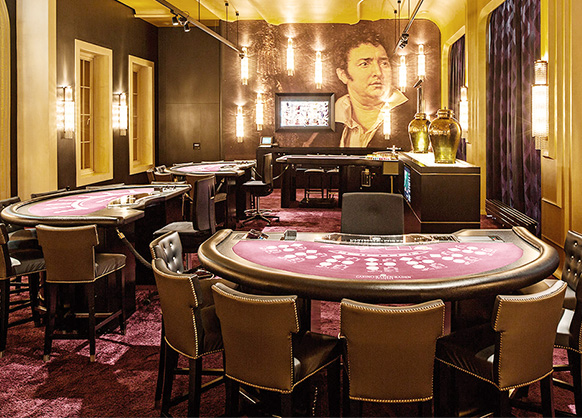 "With the Interflex system, our complex processes for work time recording and pay calculation have been running well for decades now.".

Christian Zimmer, member of works and personnel committee.
Complex task, simple solution
There are many matters that must be taken into account when organizing a casino. A top priority is the security of the entire workforce and clientele. An access control system that is reliable and easy to operate provides the basis for that. Casino Baden-Baden is open 358 days a year. In addition to various different pay scale groups and worktime models, a variety of bonuses need to be assigned. Pay may therefore be partly exempt of tax or liable to tax, with holiday bonuses and weekend pay.
Satisfying custom requirements
Intensive workshops and consultations were conducted to establish the specific requirements of the casino, so that the best possible solution could be developed. The main focus was on recording work times and transmitting that data to the casino's own specially developed shift schedule program. Given the various different work time models and wage types in numerous variants, complex manual procedures must be automated in future. Looking to create smooth and reliable processes for fair payroll accounting, Casino Baden-Baden opted for a system solution from Interflex.
A perfect fit
In 1991, a solution for physical access control and time recording was implemented in the form of the IF-5020 software. Since 1998, the IF-6020 software solution has been in use. The hardware terminals IF-4735, IF-810, and IF-800 ensure smooth recording of work times and grant authorized employees access to the various separate areas. Also, the employees can use their passes for cashless payment in the cafeteria and at the vending machines. The system solution from Interflex, with its hardware and software components, now brings employees and administrators substantial time savings and a great deal of convenience. All access permissions and work times are now recorded and controlled in one central system, eliminating the disruption of transferring from one system to another, such as to the program for pay and shift planning. This has brought considerable improvement in transparency and in the freshness of data, and paper has been completely banished from work time control.