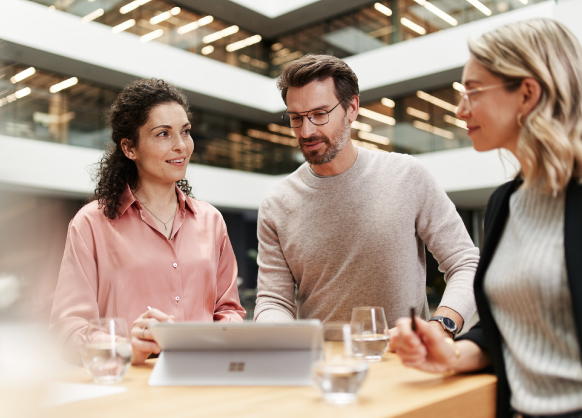 Interflex is adding the Belgian advanced workforce management consulting business of Cegeka –  a provider of end-to-end IT solutions, services and consulting – to its portfolio. The Stuttgart-based specialist for modern access control, visitor management, time management and workforce scheduling is thus further expanding its portfolio in the area of advanced workforce management, through the acquisition made by Interflex parent company, Allegion. "We are consistently pursuing the approach of bundling and strengthening our competencies in order to be able to serve our customers in the growth market of workforce management even better," says Bernhard Sommer, General Manager of Interflex. "The addition of WorkforceIT B.V. last year was the first step towards greater customer proximity in the Netherlands. Now we are turning our focus to the market in Belgium. Our pending acquisition of plano. a specialist in advanced workforce management, also strengthens the business area."
Customers from relevant industries
Cegeka specializes in multi-cloud services, cloud orchestration, outsourcing, cybersecurity, enterprise mobile private networks and application, infrastructure and business process optimization. Cegeka previously acted as a reseller of Interflex's SP-EXPERT software solution in Belgium. With the current acquisition, Interflex adds a team of technical consultants as well as customers in healthcare, retail, government and aviation sectors. "It is important to us to ensure customer service. This decision is part of a logical evolution. One where there's constant alignment between the software developer and the end users, with the aim of making sure that the application is very highly tailored to their specific needs," says Gertie Delande, Vice President Cegeka Healthcare.
Modular software solution
As a software solution for digital advanced workforce management, SP-EXPERT maps HR processes holistically and simplifies the planning of personnel and resources. The software offers a wide range of functions and can be adapted precisely to all requirements and industries thanks to its modular structure.