Digital visitor management for SME
As small or medium-sized enterprise, digitize your normal processes for receiving visitors – and without any major or expensive restructuring.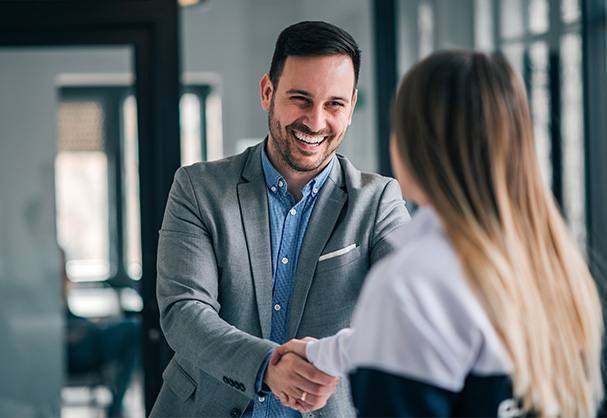 Visitor management for SME
With the SME Visitor Management solution package from Interflex, you can replace the classic paper visitor log with modern software. This not only looks more professional, you also simplify and digitize your processes for receiving visitors and fulfilling statutory requirements in accordance with GDPR. Thanks to digital processing, you are able to protect the personal data of your visitors from any unauthorized access. With the Visitor Invitation and Self-registration Pro modules included in the solution package, you can avoid long queues in entrance or reception areas as a result of pre-registration and thus speed up self-registration.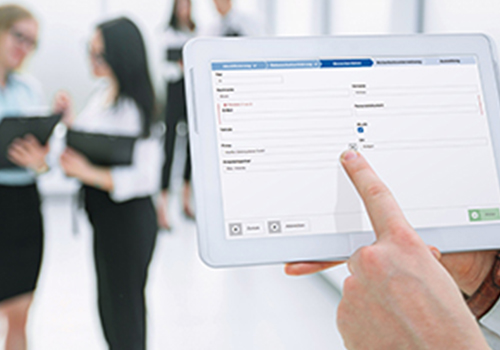 Convenient self-registration via tablet
The visitor selects the preferred language via the display
The privacy statement is displayed
Visitor enters his or her personal information
Security notice is displayed
After confirmation, the visitor is registered in the system
Express registration with QR code in three steps
The host registers the visitor in the system in advance
Visitor receives an email invitation with visit information, QR code or PIN prior to his or her visit
On site, the guest identifies him- or herself at a tablet and is immediately registered in the system.
The SME Visitor Management is ideal for foyers and reception areas as well as unattended branch offices or side entrances.
Do you have any questions? We are happy to help you!
To reach the appropriate contact person at Interflex, please select the suitable contact method. If you are already a customer, kindly use the Contact form "I am an Interflex customer" and get in touch with the desired department via email.
If you haven't had any previous interactions with Interflex but are interested in our solutions, we would be pleased to receive your inquiry through the Contact form "I am interested in becoming a customer" We will endeavor to respond to you promptly.
Do you have a question, require information, or wish to share feedback with us? Please select the relevant department for your inquiry: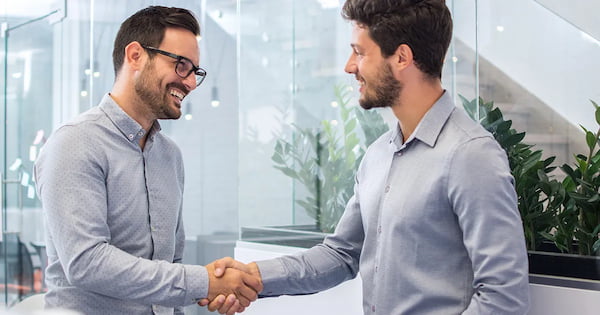 Feedbackmanagement:
Would you like to provide us with feedback? Please feel free to send us an email to: