Self-registration Public
Give your visitors the opportunity to register spontaneously in advance from the comfort of their own home using a website or via a personal link sent by email in your company.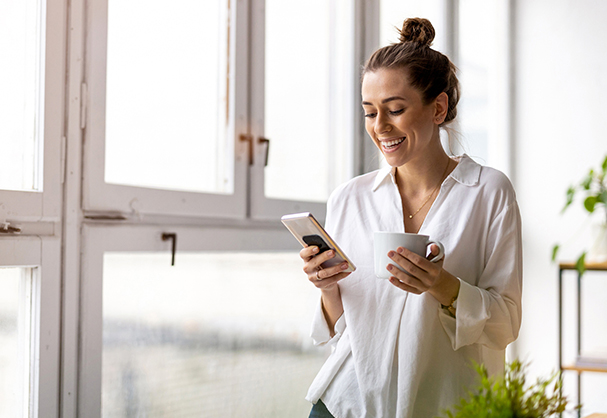 Mobile preregistration of external guests
Offer your visitors and guests even greater convenience and enable them now to preregister using a mobile device regardless of their location.
Visitor preregistration even from home
The Self-registration Public expansion module can be used to further optimize registration processes within the framework of IF-6040 Visitor Management and effectively reduce the workload of reception personnel. Spontaneous visitors and guests thus have the opportunity to manually enter their personal data and register their visit in advance. Preregistration takes place via a website that is accessible to visitors regardless of their location. Invited visitors, on the other hand, can use their personal link from an invitation to view their visitor data, adapt it and, if necessary, change or cancel appointments. Self-registration Public is thus a complementary alternative to self-registration at a kiosk terminal in the reception area.
For visitors and guests, this means even greater convenience and a faster registration process on the day of the visit. After all, they can complete the necessary safety briefings and read the privacy policy from anywhere, be it from home or at their place of work, prior to the actual visit.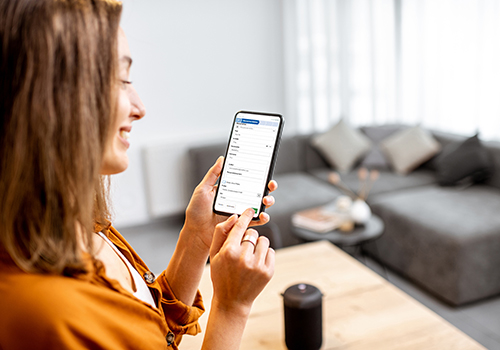 Preregistration process
Visitors and guests come to the welcome page with your company's own text and logo. A captcha ("I am human") check is carried out to protect the service from any bots and crawlers.
Selection of one of the six standard languages for visitors, other languages are optionally available.
Spontaneous guests have the option of registering in advance via the website by manually entering their visit information in Self-registration. Pre-invited guests with a personal invitation can use the personal link to access their visit information via a website.
Information about the use of data as part of the visit (privacy policy).
Entering or correcting the personal data relating to the visit. Optionally, a portrait can be taken.
The safety briefing provides information, e.g., about the rules of conduct on the company's premises – to be confirmed optionally by way of signature. Briefing certificates can be saved in the system – fully automatically and provided with a validity date.
After completing the self-registration, the visitor is preregistered and optionally receives an email with additional information about the visit.
As a result, the guest's preregistration is prepared. On the day of the visit, reception can use the entered information for a quick and smooth registration. All application steps, from identification via the link, entering and changing visitor data through to sending visit-related information to the visitor, are controlled by means of timeout. In case of inactivity, the input dialog automatically returns to the home screen. This ensures that personal data are protected in accordance with GDPR.
Advantages
Mobile preregistration directly through the visit
Reduces workload of reception personnel
Systematic privacy policy
Appointment suggestions or changes can be made directly by the guest
Visitors can complete the safety briefing in advance as well
Briefing certificate with validity date and signature
Preregistration data are automatically transmitted
Decentralized entry of visit-related data by the visitor
Intuitive operation
Responsive design – optimized for desktops, smartphones and tablets
Do you have any questions? We are happy to help you!
To reach the appropriate contact person at Interflex, please select the suitable contact method. If you are already a customer, kindly use the Contact form "I am an Interflex customer" and get in touch with the desired department via email.
If you haven't had any previous interactions with Interflex but are interested in our solutions, we would be pleased to receive your inquiry through the Contact form "I am interested in becoming a customer" We will endeavor to respond to you promptly.
Do you have a question, require information, or wish to share feedback with us? Please select the relevant department for your inquiry: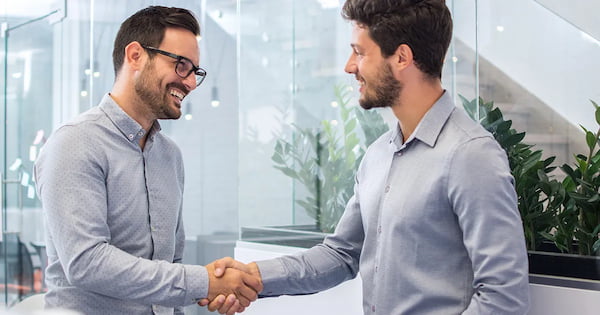 Feedbackmanagement:
Would you like to provide us with feedback? Please feel free to send us an email to: