Controlling and reporting
Improve the quality of your decisions and minimize risks with personnel controlling and reporting. Make key figures transparent and evaluate them quickly and easily.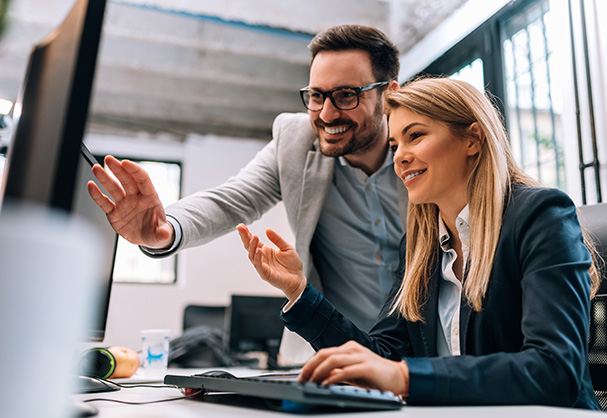 Better decisions
Personnel controlling is one of the most important elements in personnel management. In this context, it is important to be able to manage and analyze large amounts of personnel data, which are a crucial component for your company's cost, capacity and personnel scheduling. A reliable personnel controlling based on sound and dependable data ensures that you are able to respond more quickly to changes.
That minimizes any decision-making risks and improves the quality of your decisions. Personnel controlling, however, is becoming more and more complex and time-consuming due to the increasing amounts of data.
Interflex offers solutions that contribute to an efficient and effective personnel controlling. This allows you to view your key figures transparently and generate evaluations easily and quickly. As defined either by your HR employees or by management staff utilizing the user-friendly interface for immediate analysis.
Relevant data, such as productivity or absent time information, can be analyzed and evaluated at any time in the context of other important corporate key figures. Short-notice changes are integrated into the database. The data can also be transferred to existing business intelligence solutions for further processing.