IF-810, IF-811 and IF-812
Access Terminals
Terminals
IF-810, IF-811 and IF-812 terminals are designed for controlling access and person identification using an RFID credential and are mounted on wall surfaces. They can be operated on a controller or a time recording terminal and can thus be flexibly integrated into new or existing environments. In addition to access control and person identification, you can use terminals to monitor doors and sensors on locks, barriers and doors. You can also use the terminals to write NetworkOnCard authorizations for offline terminals onto identification media (e.g. credentials or key fobs) with MIFARE® or LEGIC® technology. It is best to install the terminals in an unsecured area next to locks, barriers or doors. Thanks to use of impact-resistant materials, the terminals can be installed both indoors and outdoors. The IF-811 terminal is especially secure, since a PIN can be entered using the keyboard. In addition, the devices can generate individual alarm signals or error messages. Compared to the IF-811, the IF-812 includes a double 20-digit, illuminated OLED display, which can provide direct feedback to users – controlled by the host system.
Features

Advantages
• Integrated directly into the IF-6040 access control system
• Remote I/O controller board
• Impact-resistant housing
• Individual alarms or incident notifications
• Only with IF-811: Especially secure thanks to use of personal PIN
• Only with IF-812: Illuminated OLED display for messages

Performance features
• Can be centrally controlled via the IF-6040 host system
• Reliable reading function thanks to integrated RFID reader (LEGIC® and MIFARE®)
• Convenient programming and support of customer-specific credential formats
• Easy integration into Interflex's software platforms
• LED display for indicating standby mode: unauthorized and authorized
• Door monitoring with alarm notification and warning buzzers
• Monitoring and actuation of blocking elements
Do you have any questions? We are happy to help you!
To reach the appropriate contact person at Interflex, please select the suitable contact method. If you are already a customer, kindly use the Contact form "I am an Interflex customer" and get in touch with the desired department via email.
If you haven't had any previous interactions with Interflex but are interested in our solutions, we would be pleased to receive your inquiry through the Contact form "I am interested in becoming a customer" We will endeavor to respond to you promptly.
Do you have a question, require information, or wish to share feedback with us? Please select the relevant department for your inquiry: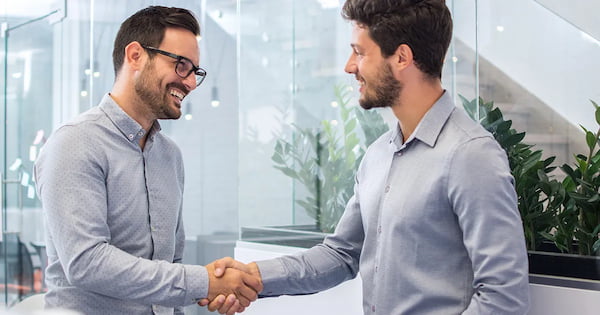 Feedbackmanagement:
Would you like to provide us with feedback? Please feel free to send us an email to: