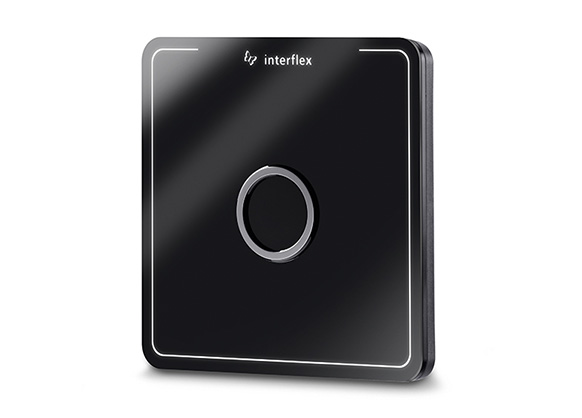 Many German companies fear for the security of their company secrets due to the developments and revelations in the past year. According to a forecast by Stonesoft 1, security awareness will increase significantly in many companies in 2014. This will be accompanied by increased demands for reliable and individualized access management.
As more and more companies recognize the growing need for precise security solutions, according to Stonesoft, they are either upgrading with comprehensive strategies to protect their business data or optimizing their existing security standards. Interflex is responding to this trend by continuously adapting its access solutions to meet current requirements. For example, the security solutions provider increased the security mechanisms of its terminals for contactless personal identification and access control. Both indoors and outdoors, the latest generation of access readers enable two additional functions – Power Save Mode and Secure Mode – in addition to the usual functions such as status monitoring (doors, locks and barriers) and granting access to authorized persons.
Due to dimmed LED backlighting and reduced reader clock speed, Power Save Mode reduces power consumption by up to 70 percent and consequently cuts energy consumption by about half. "To further significantly increase security, it is now possible to operate our access terminals in Secure Mode," says Dr. Andreas Anton Bloom, Product Manager at Interflex. "The prerequisite for this is a specific software version in the terminal and the controller. We have applied for a patent for this procedure." In this process, the readers are parameterized in such a way that the reading unit is deactivated at certain times as well as the complete LED backlighting is switched off. Nevertheless, the monitoring function continues to operate unchanged in the background. For the user, however, the terminal is seemingly functionless, since the access reader does not react to any card held in front of it – neither authorized nor unauthorized. Thus, the terminal is protected and does not offer any attack surface for a possible hacker attack.
1 Stonesoft, a McAfee Group Company, "Sicherheitsausblick auf 2014", December 2013