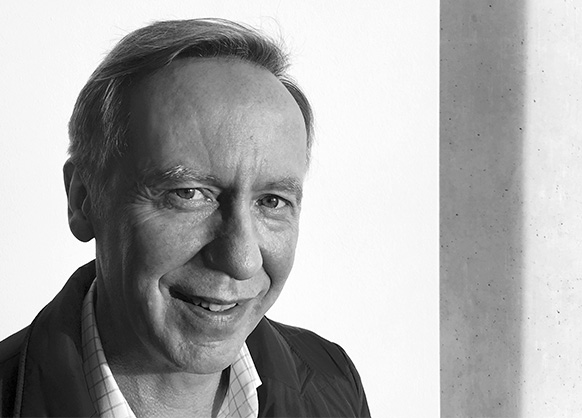 Five questions for… Olaf Kruse, head of sales and customer care at Interflex
What are our customers' requirements, what trends are there on the market, and does Interflex emphasize these trends? With an eye to the business of tomorrow, Olaf Kruse gives answers about what is happening on the market and the role of Interflex.
What developments and trends affect the functionality and optimization of your solutions in the areas of security solutions and workforce management?
Olaf Kruse: At Interflex, we have found that customers and potential customers prefer to look for a capable point of contact who knows the various needs and concerns on the market and follows modern trends. With regard to security and workforce management systems, the trend is toward mobility, cloud computing and IT security. Companies expect their IT infrastructure to allow them to act more independently and with greater flexibility. What they are looking for is a self-contained solution from a single provider that is open in itself and is compatible with various structures and integrates additional components. Some of those can also be systems from competitors if that is what the customer wants. As a supplier, we are increasingly being asked these days to continue to use and expand previous investments. Interflex can ensure this kind of protection for investments.
What exactly is next on the agenda for Interflex?
Olaf Kruse: To further advance development toward more-flexible working models, we plan to invest more in cloud solutions in the future. In this way, Interflex offers companies advanced solutions that are attractively priced and easy to handle while also reducing administrative workloads. For example, employees can handle things like access control or time recording quickly and easily from anywhere via smartphone. In the process, customers do not have to buy any new equipment. They rent the solution through us, and we host it. Based on various incidents concerning cloud rights in the past, we are very careful to ensure that the servers are located in protected data centers in Germany, and that data protection and privacy rules are observed.
Companies have very specific ideas when it comes to investing in new technologies. What are your customers' requirements in the digital age?
Olaf Kruse: There is a certain comparability on the market these days. Take, for example, access readers that include the Legic component. They are sold by various providers. Customers know very well that it is not an in-house product. It is a standard, commonly available chip that all providers can acquire. The technology is the same, which means it is no longer the deciding factor. Nowadays, though, providers have to provide solutions that are innovative and expandable while also protecting investments, now and into the future. Since Interflex does its own software and hardware development, we can be flexible in our responses to the market in this area. We decide how our products are supposed to be, and what they stand for.
Are major customers that operate worldwide the main ones that expect this flexible approach?
Olaf Kruse: Yes, exactly. Our major customers in particular are looking for a partner that supports their globalization tendencies and can install standardized solutions worldwide. Systems need to be multilingual and be controlled centrally as well as being open to adaptation according to the customs and practices in the individual countries – and all that without major administrative work, if at all possible. That's what keeps Interflex busy on a daily basis.
How would you summarize the past 23 years since you joined Interflex, and what do you see ahead?
Olaf Kruse: The main thing for us all these years has been the focus on people. Even in the executive management, the very top priority is making sure this development continues. At Interflex, people take care of people – that's what makes us who we are. Our employees are assigned to work according to their skills and interests in order to tap into optimum performance. When employees are happy, our customers are happy, too. The whole Interflex team looks back on a long history distinguished by true partnerships with customers, continuous progress and innovative solutions. Above all, the acquisition of 100 percent of the medium-sized, owner-operated company Interflex as part of the Ingersoll Rand conglomerate in 2000 pushed our development forward – in terms of both employees and our financial prowess. Interflex took on a major role in the solution business in December 2013, when we were spun off from Ingersoll Rand and integrated into the purely security-focused corporate group Allegion. Our plan for the future is to push international growth forward and further expand our market position. We want to grow cost-effectively and profitably.
Olaf Kruse is an authorized representative and head of sales and customer care at Interflex Datensysteme GmbH & Co. KG and is responsible for the Central EMEIA area. He has been a part of the Interflex team for 23 years. During this time, he has held various positions. He started out as a sales rep for the sales area of Stuttgart and then went on to head various branch locations in Germany. He also founded an international service organization and a customer care organization for Interflex and two sister companies (Normbau and Randi in Central EMEIA).