Workforce Management Contact Center
In order to be able to survive on today's highly competitive contact center market, a needs-based utilization of human resources plays a critical role. The software solutions from Interflex for workforce management support you in complex scheduling processes and offer you transparency and efficiency.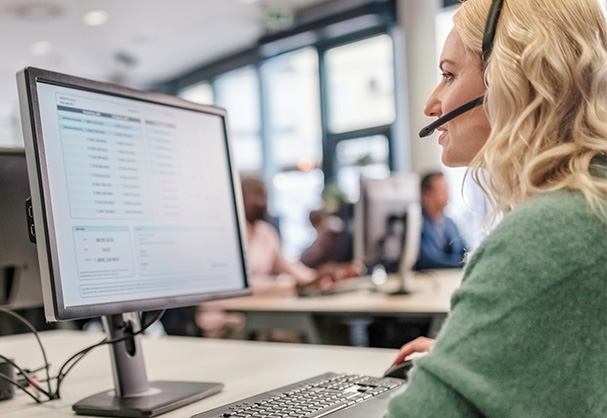 Balance between personnel and costs
Qualified personnel is crucial for the further development and success of a company. At the same time, personnel costs on the contact center market make up a large portion of the overall costs. That is why finding the perfect balance here is a top priority. The software solutions from Interflex provide you with all the data that is relevant for your workforce management, e.g. shift work and staff availability.
On this basis, you can optimally simulate different scenarios and respond quickly to unforeseen events. When creating a business plan for next year, you can easily define your budget and make informed decisions about how many new employees to add and when or what is the ideal ratio of full-time and part-time employees and temporary student positions.
Such optimizations result in greater added value, better customer retention and stronger customer growth.